A Riverine Landscape – Millers Pool, South Perth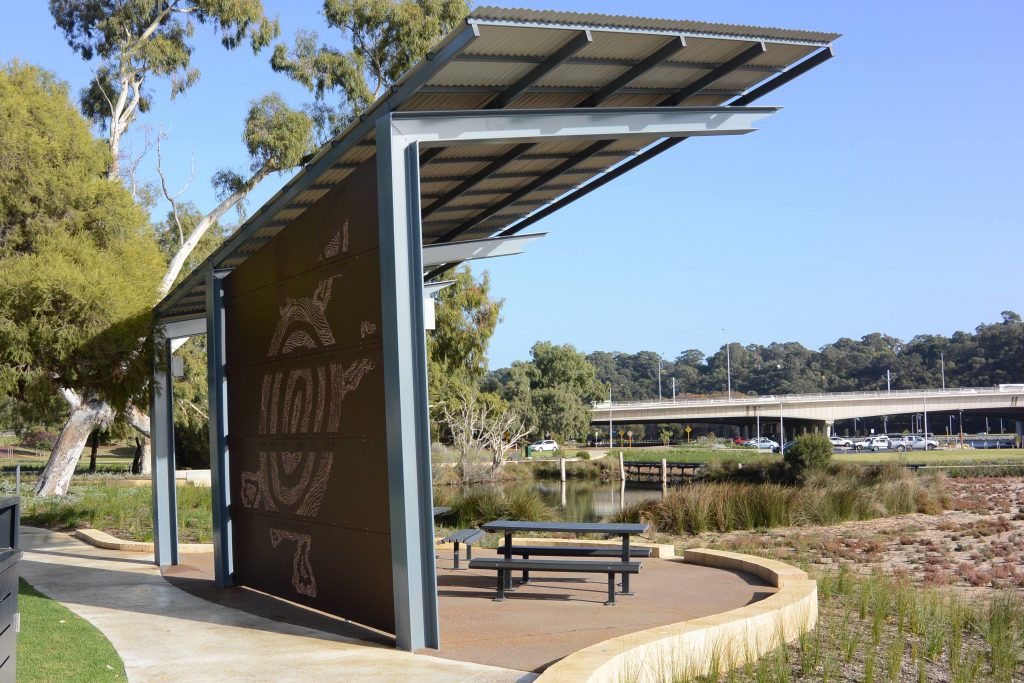 In 2016 Syrinx Environmental constructed this state of the art riverine landscape at Millers Pool in South Perth. Fifteen months after construction works were completed, with additional maintenance and upkeep, the broader community is now enjoying a fully established public open space at the doorstep of the Perth CBD. The site is highly visited, with people enjoying the waterfront environment in all manner of ways, be it sharing a BBQ, kicking the footy, or simply passing through whilst walking or cycling to work.
Syrinx planted approximately 18,500 native Western Australian plants and reintroduced 55 native species to this foreshore environment. We will foster the landscape for another 12 months before all site responsibilities are handed back to the City of South Perth.
All stakeholders involved have been very supportive of the project. Importantly, the landscape should only increase in function and aesthetic appeal, through its continued vegetational growth and habitat creation.