Australian Urban Design Awards 2018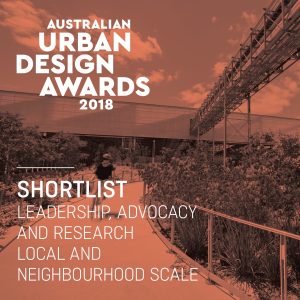 We are excited to be shortlisted for the Leadership, Advocacy and Research (Local & Neighbourhood Scale) Award, for our project, Living Knowledge Stream Design Guidance document, at this year's Australian Urban Design Awards. The Awards' ceremony will take place in Sydney on October 25.
Syrinx has had the pleasure of collaborating with Elder Dr Noel Nannup and Jenny Hunter of sync7 to develop The Living Knowledge Stream design guidance document for Curtin University. The document is a groundbreaking strategic framework that integrates Traditional Ecological Knowledge (TEK) with contemporary ecological science and green/blue infrastructure.