Beenup site pilot case study a first for natural capital accounting in mining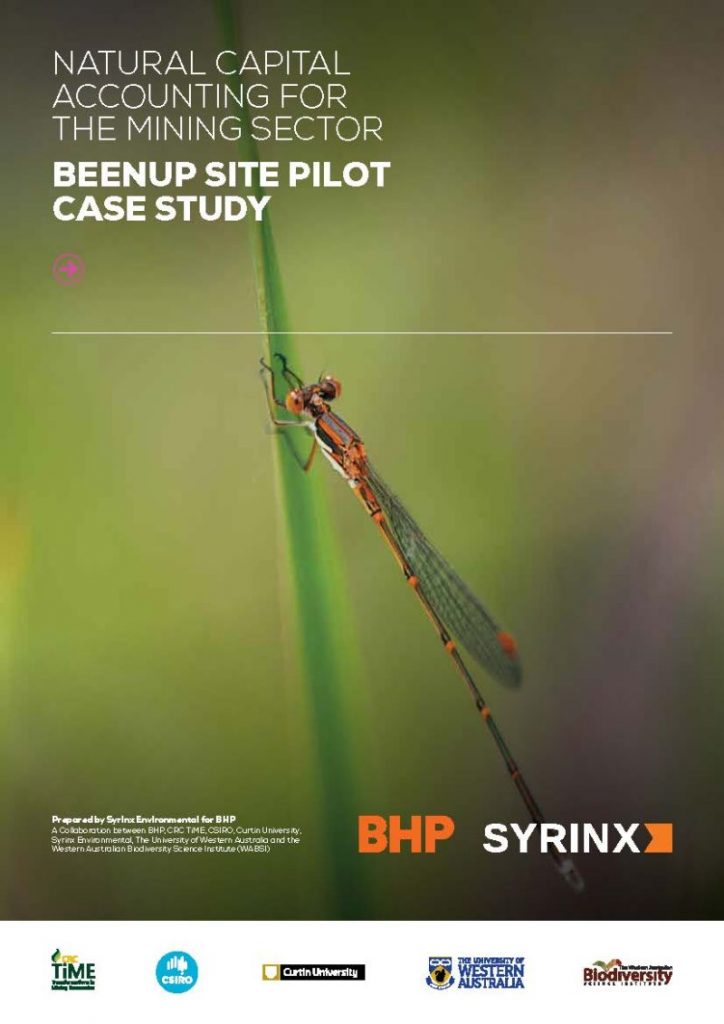 Syrinx is incredibly proud to be involved not just in restoring the Beenup site, but also in the fact we have been able to use it in the first for the mining sector Natural Capital Accounting case study. Enjoy the photos – these are all taken at Beenup and show the diversity and richness of this restored site.
Kudos to our core team – Kathy Meney, Ljiljana Pantelic, Mark Pittard, our BHP Client and contributors – Tim Cooper, Anne Dekker, Stephen White, Graham Oborn and others, and the Technical Advisory Group members – Owen Nevin, Renee Young (WABSI), Anthony O'Grady (CSIRO), Bryan Maybee (Curtin Uni/CRC TiME) and Ram Pandit (UWA).
Special acknowledgement to the long-running BHP Beenup team who led the restoration efforts – gavin price, Wendy Russell, Bill Lyon.
Click here for the report: BHP Beenup Pilot Case Study Natural Capital Accounting Report