Woodlupine – Stage 2 Living Stream Project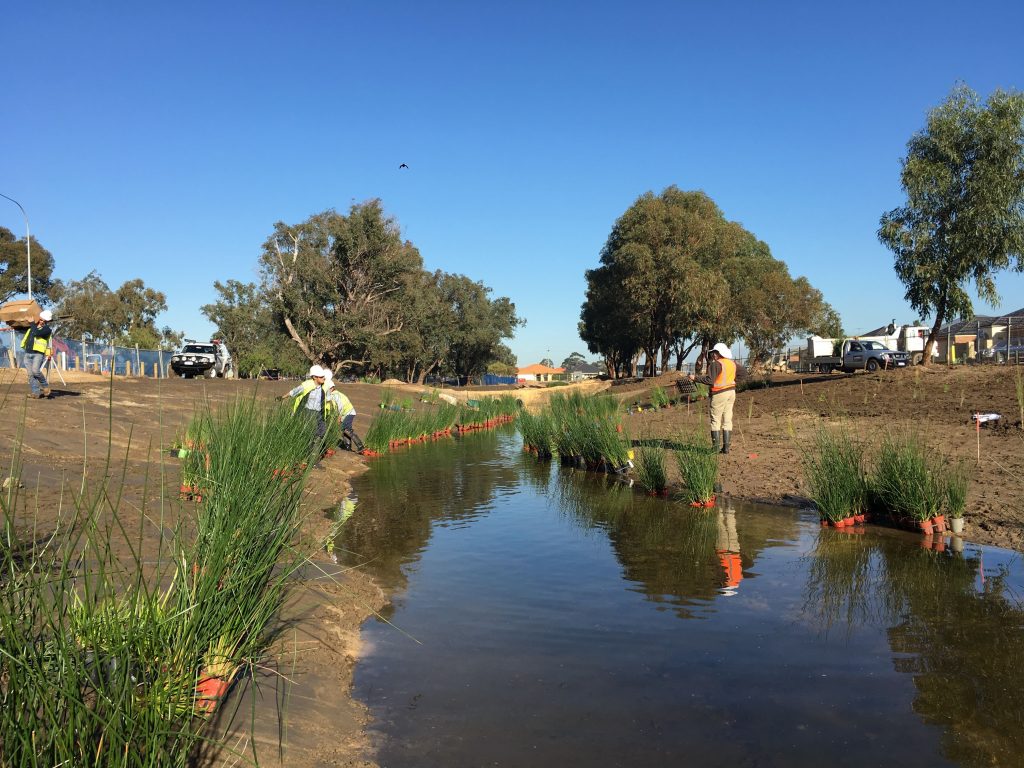 We are pleased to be able to share news on the near completion of our living stream project for the City of Kalamunda. 
From what was originally a very drab and uninspired landscape – weedy and overrun with grasses and aquatic weeds, is now a magnificent example of a functional, healthy amenity that incorporates a beautiful living stream, local indigenous flora and architecturally designed landscapes. The already existing nature playscape and future open grassed spaces (due for construction in September 2018) will be perfectly attuned for family fun and social activities. 
Our team has brought both design and construct abilities to the fore, to help realise a superb outcome. We thoroughly enjoyed partnering with the City of Kalamunda, Leonard Contracting, Veris and other contractors to deliver such a wonderful project, one which is sure to bring much joy and pleasure in both the near and long-term future.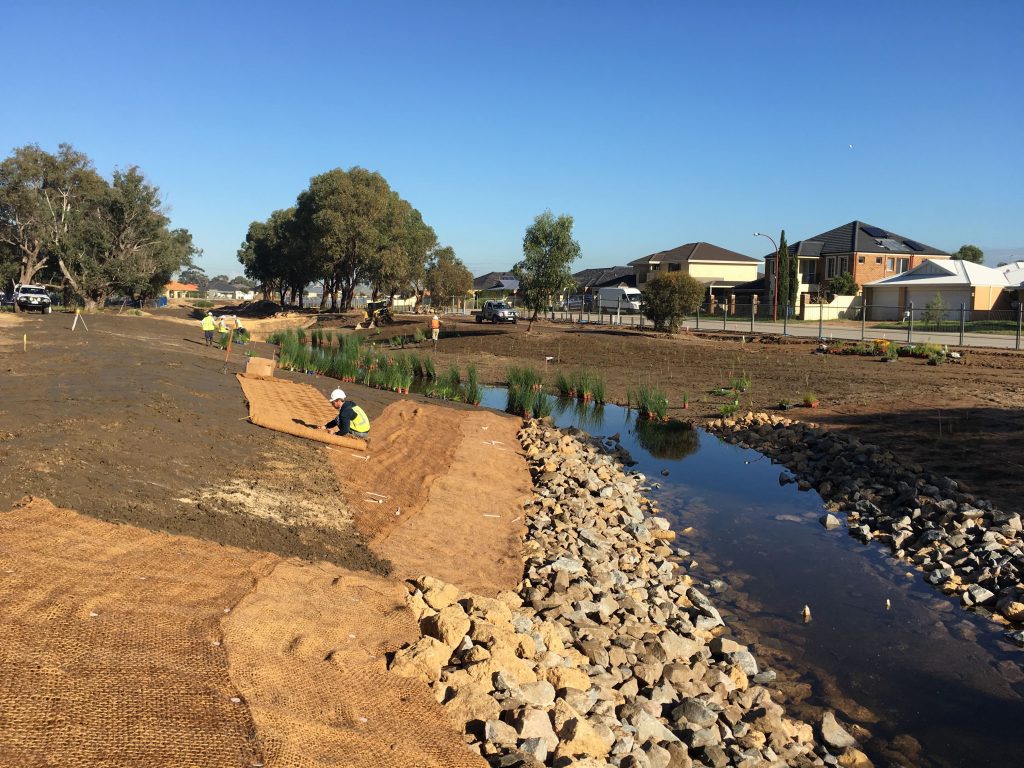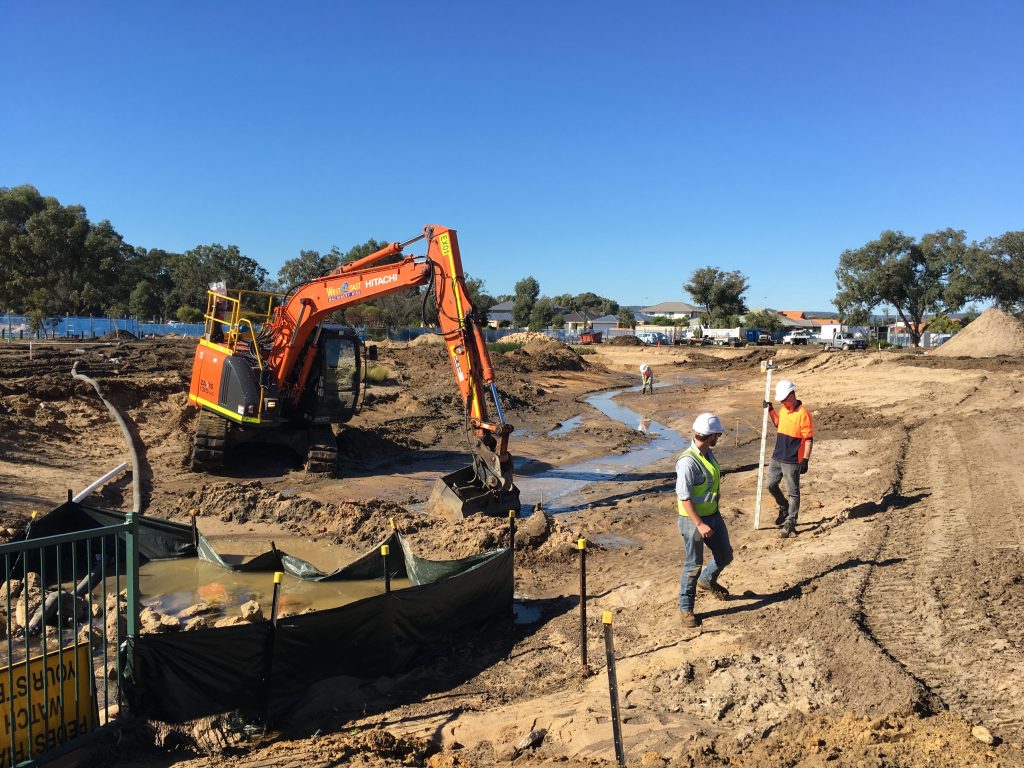 Pre – construction images below.