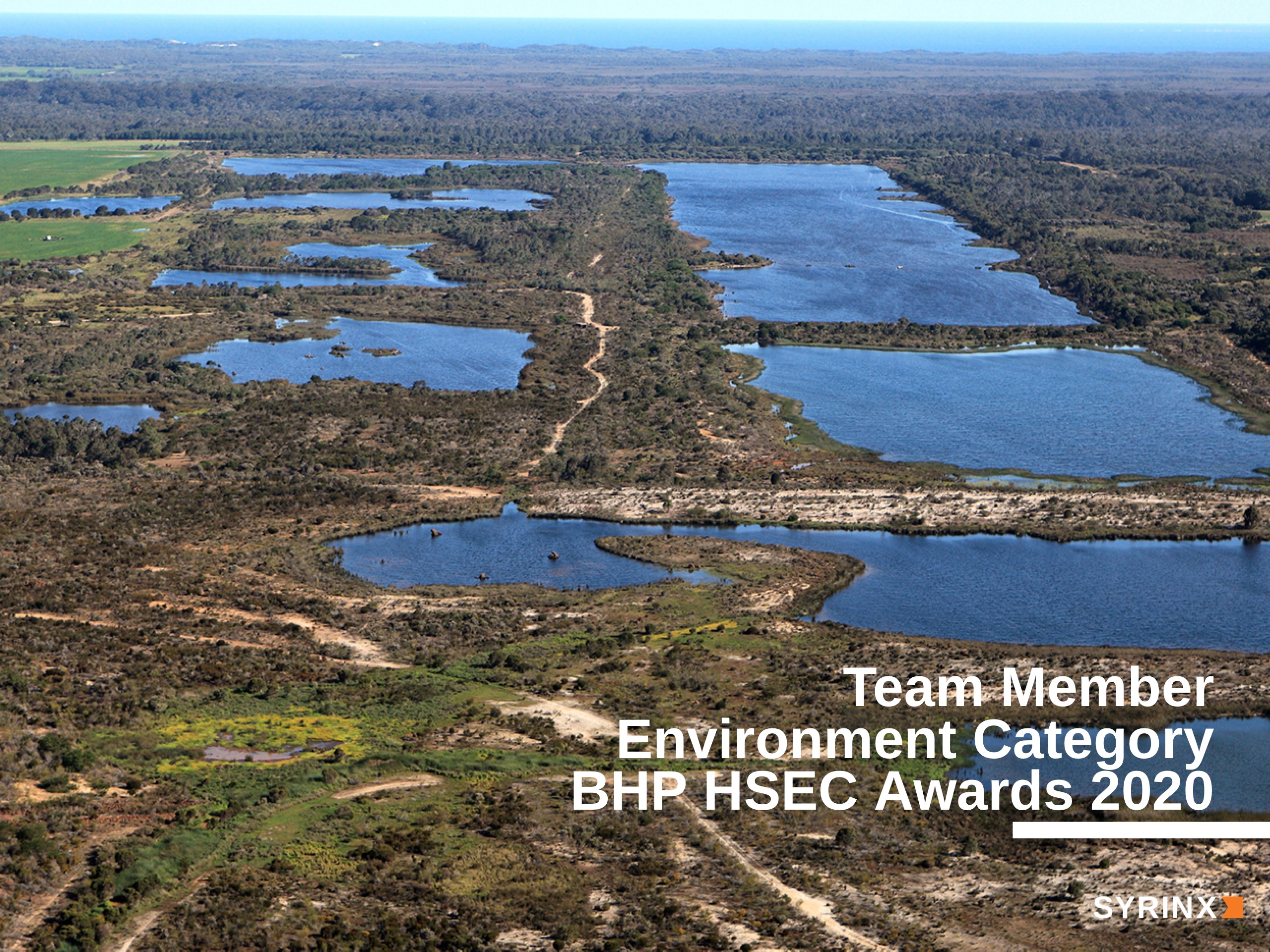 BHP's HSEC Awards showcase innovative projects from across its Company that enhance commitment to Health, Safety, the Environment and the Communities that host their operations worldwide.
This year, Syrinx was honoured to receive an award in the "Team Member Environment" category, in recognition of the BHP Beenup Project at Augusta, Western Australia.
The BHP Beenup project is a post-mining ecological restoration project concerned with the creation of habitats for flora and fauna in 350 hectares of former mineral sands mine. The site is considered an exemplary post-mining restoration project across the globe and it is one of its kind to create a functional range of wetland types similar to the surrounding natural wetlands.