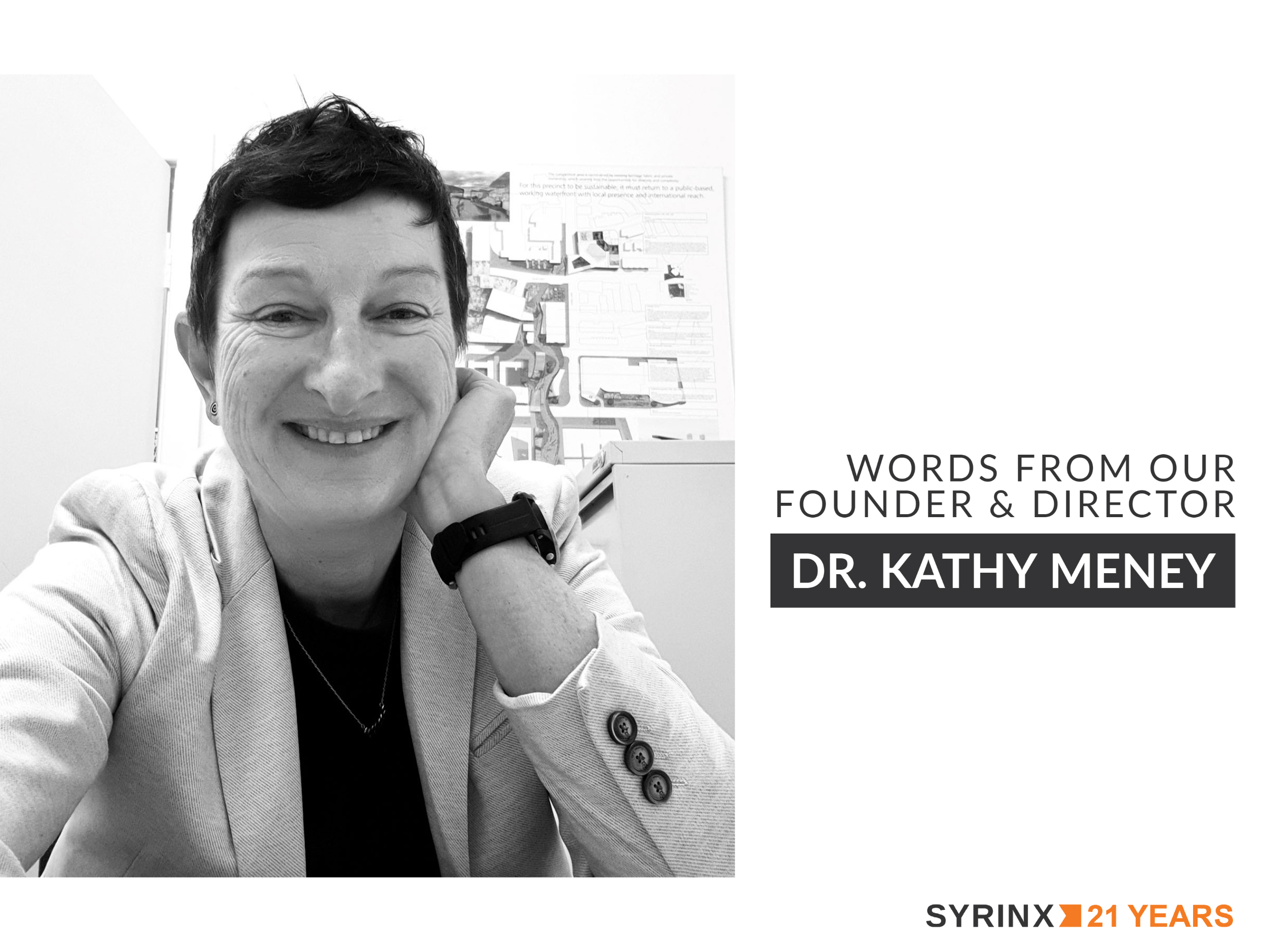 Syrinx has been up to some awesome projects in 2021 that we hope will help us scale and accelerate our ability to assist more clients and our community to transition to a more sustainable, climate resilient society.  Watch this space for more to come! It's been 21 years thus far, so let's recap with Founder/Director Dr. Kathy Meney.
1. What was your vision for the company in 2000, and how do you feel about Syrinx's growth and change over the years?
KM: To build a creative team with diverse skills and perspectives who can turn complex problems into opportunities and help build a sustainable future.  Also to make a sustainable business doing meaningful work with like-minded collaborators and clients, continuing to discover and learn, pushing boundaries and having fun! We have a wonderful record of achievements across so many sectors and diverse fields. I think we succeeded not to be bland, or be driven by or measured by profit.
2. What is the favourite part of your professional work and what excites you most about the future?
KM: After 21 years, what I most enjoy is using my brain, working with an open, diverse and passionate team and smart clients and collaborators, and having the privilege of supporting and undertaking research and choosing what and how we do things most of the time. What excites me is the global shift in awareness of the need to change and the momentum that can bring to companies like ours trying to scale positive environmental initiatives.
3.What is the best piece of professional advice you have received?
KM:  Apply your knowledge to make a difference – do something!.