2021 Disruptive Leadership Breakfast Event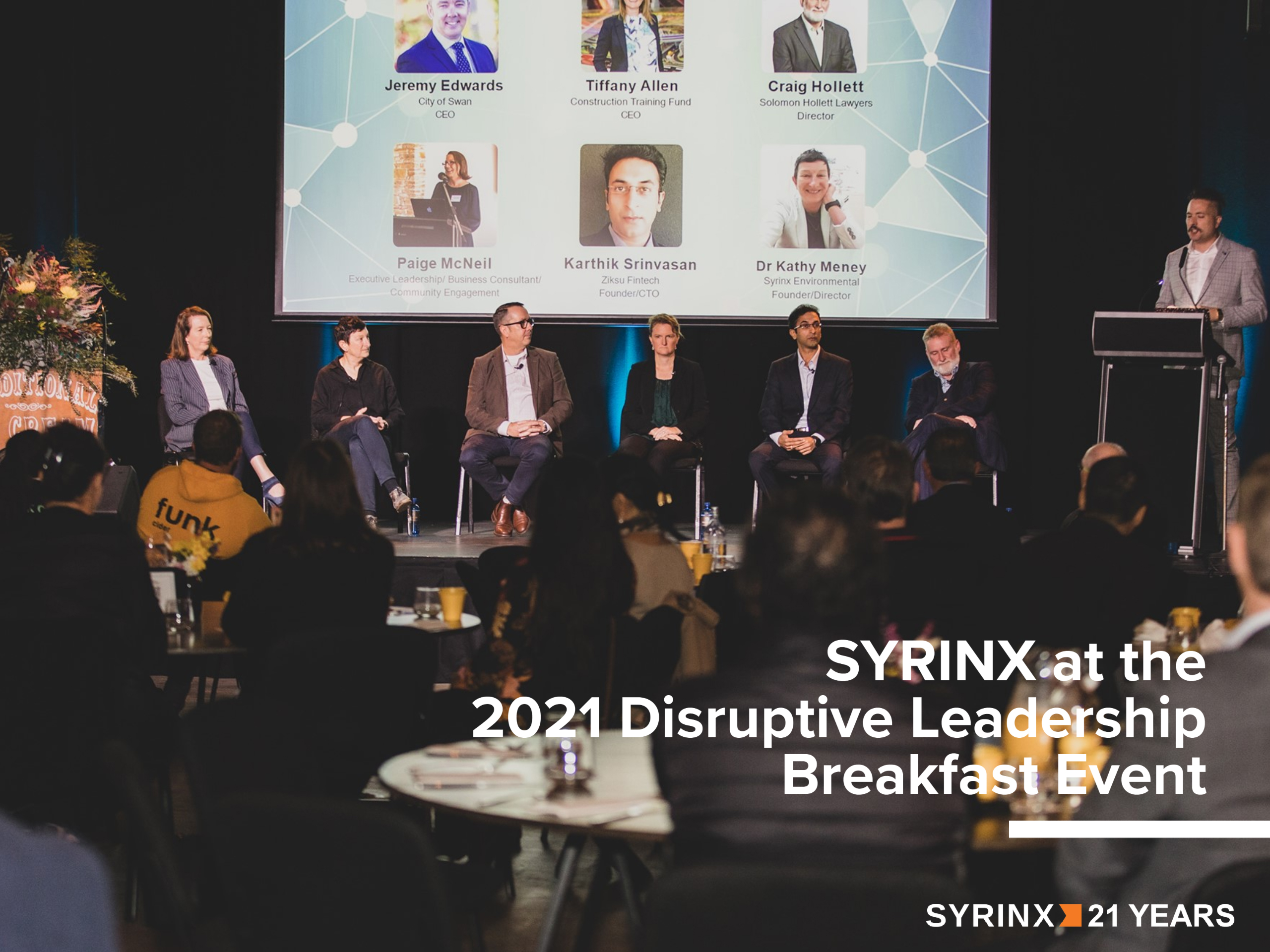 On June 4th the Swan Chamber of Commerce held their first 2021 Disruptive Leadership Breakfast Series at the Crooked Spire Coffee and Art House in Midland, WA.
Syrinx founder Dr. Kathy Meney was one of the six panellists invited to the event discussing a subject that affects every business owner and professional: Trains, Planes & Automobiles; How will the digital highway affect future business opportunities.
Many thanks to Swan Chamber of Commerce, the incredible 6 panellists (Jeremy Edwards, Tiffany Allen, Craig Hollett, Paige McNeil and Karthik Srinivasan), the attendants and everyone involved in making this interesting event happen.
See you at the next Disruptive event!
Photo by @Swan Chamber Commerce