Burnie won ALGA's Sustainable Remediation Project Award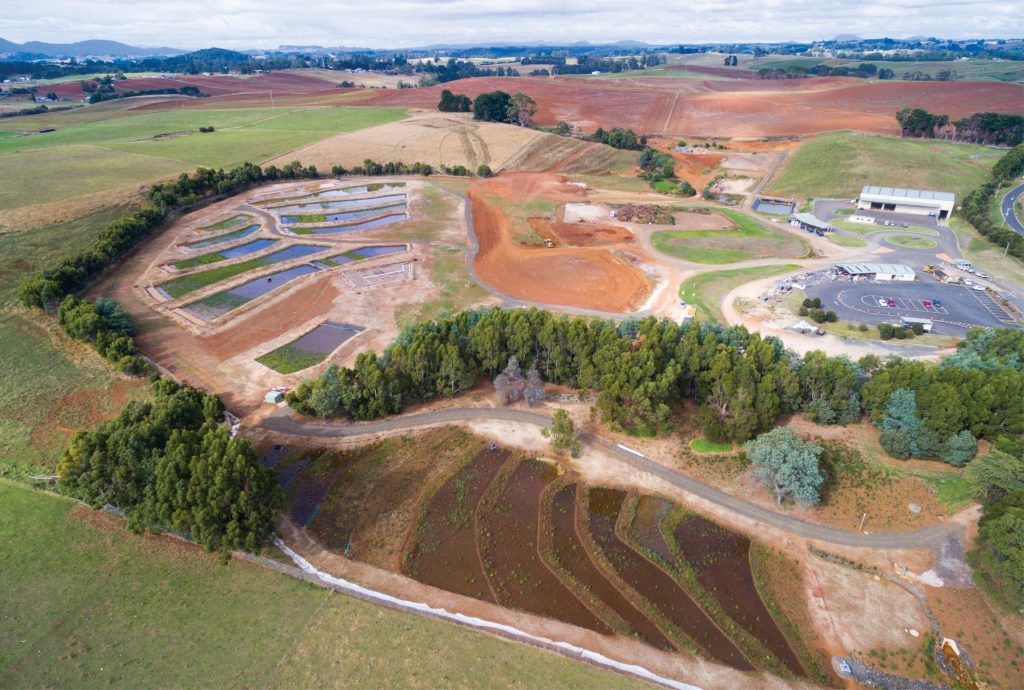 The Burnie Waste Management Centre (BWMC) Leachate Treatment Wetland project won the Sustainable Remediation Project Award at last night's ALGA Annual Industry Excellence Awards.
Delivered for Burnie City Council (BCC) as a sustainable, passive solution for managing landfill leachate, the flagship project has created a positive environmental and community legacy within a decommissioned municipal landfill site. This project is among the first in Australia to integrate the ongoing treatment of landfill leachate from a closed landfill site within a high amenity biodiverse landscape designed to facilitate community interaction for educational and recreational purposes.
The core focus of ALGA (Australasian Land & Groundwater Association) is to support advances in the prevention, assessment and remediation of contaminated land and groundwater. ALGA's mission is to provide a forum for the interchange of ideas and knowledge between people involved in the management of contaminated land and groundwater throughout Australasia. Their annual excellence awards support this vision, so it's an honour to have received this recognition.
Big congratulations to all the other winners and finalists.